Art Cities
Concentrated in just a few dozen kilometres are some of the most renowned artistic treasures of Tuscany: the "leaning" Tower of Pisa, Volterra "the city of the Etruscans", the Churches of San Miniato.
A heritage that attracts millions of visitors all through the year and from all around the world who do not always realise how many monuments and masterpieces of art our province can offer them.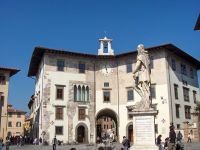 The province of Pisa is an expanse of artistic heritage, that goes far beyond the very famous Piazza dei Miracoli, in the rest of the city and among the splendid hills and Medieval hamlets of the Pisan countryside .

Pisa, thanks to its glorious past, offers the visitor the splendid Piazza dei Miracoli, a UNESCO heritage site, with the Dome and its bell tower; (the famous leaning Tower), the monumental Camposanto (cemetery), the fourteenth century Battistero (baptistery).
But in addition to this Pisa is the city of the Lungarni, belts of noble Renaissance buildings locked together, a web of small Medieval alleyways, beautiful old buildings and churches.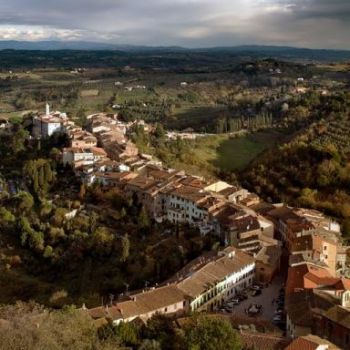 Towards the East, along the line of the Arno,
there is the city of San Miniato (35 km). Situated along
Via Francigena it features the highly prestigious
Palazzo dei Vicari dell'Imperatore (XII century)
and the Dome (XIII century), with its heavy bell tower.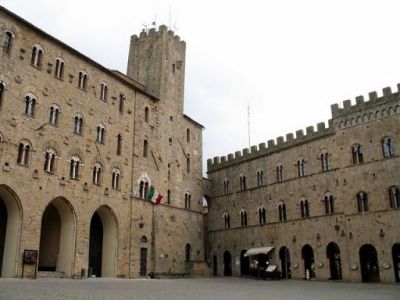 The stunning city of Volterra (30 km),
in the south of the Province of Pisa, seems to meet the tourist
halfway with the enchanting view of the Medieval walls, the Dome
and the Piazza dei Priori, as well as other treasures such as the IV
century BC Porta Etrusca and the Teatro Romano.
Podere San Ferdinando is within easy access of some of the most significant art and architectural treasures of Italy: San Gimignano (km. 30), Lucca (km. 50), Florence (km. 70) and Siena (km. 75).