Your meals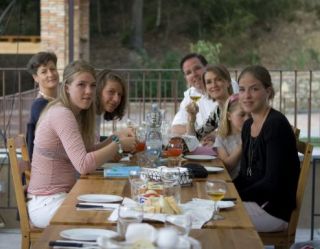 All the accommodations are designed to give to the guests the opportunity to prepare their own meals in autonomy.
It is also possible to order the breakfast service and to have lunch or dinner with the owners in the old country tradition of relaxing together around the table.
Lunches and/or special dinners can be organised so that guests can taste local dishes. These can include also small music evenings or parties on the side of the swimming pool.