The swimming pool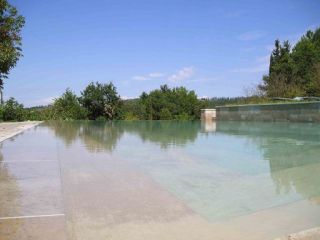 The big swimming pool (140 square meters) "skimmer", with whirlpool zone, is equipped with a salinity system.
The water is salty like a tear, without the chlorine unpleasant smell, and without any effect on your tan.
This allow everyone, including people who are particularly sensible, to swim with confidence.